Windows 7 client aanmelden op SYN3 Domain Controller
Indien u uw SYN-3 server nog niet ingesteld heeft doe dat dan eerst >>
Zorg dat u minimaal SYN-3 versie 4.4 heeft.
Vergeet niet Network discovery and filesharing aan te zetten in Windows 7.
Meld de machine aan op het ingestelde domein: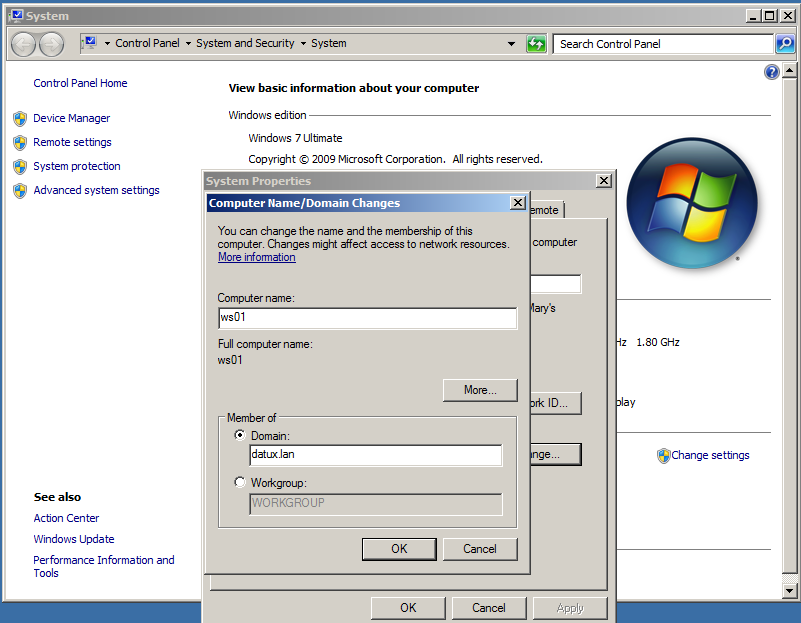 Ga via de control panel naar System
Klik op Change Settings
Bij System properties klikt u op Change om de computer aan te melden.
Vul het domein van de SYN-3 server in.
Indien u problemen heeft tijdens het aanmelden, kijk dan of alle registry settings goed staan >>.
Login met de administrator account die u op de SYN-3 server heeft ingesteld: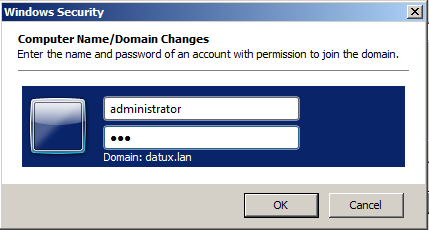 De machine is nu correct aangemeld: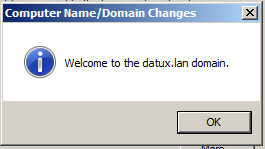 Deze fout kunt u negeren:
Dit is een Windows bug die inmiddels is opgelost met een Windows Hotfix. Deze melding kunt u negeren, de aanmelding is correct gelukt.
Herstart de Windows client en probeer in te loggen op het domein: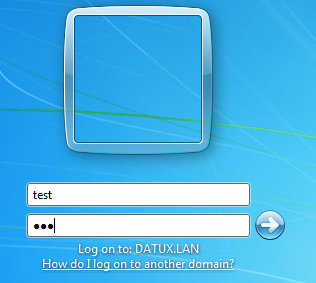 Attachments
(5)
Download all attachments as: .zip